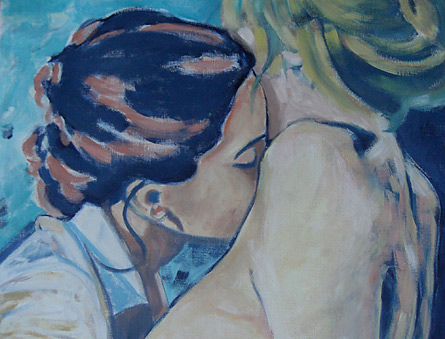 (Drivebycuriosity) - Frances has a problem: She loves Lillian, but she lives in England, shortly after WW I and Lillian is married. "The Paying Guests" by Sarah Waters describes the dramatical consequences of this love story (this is a spoiler free blog) (
amazon
).
The novel is one of the best books I have read in the recent years. I think if Alfred Hitchcock would be still alive he would love this book and would turn it into a great movie. Waters delivers an intense psychological study and describes the characters vividly & plausibly. The book is precisely & analytical written - but also entertaining and kept me curious till the ending of the book. Thanks to the clear and fluid style the reader immerses deeply into France´s world, suburbian London in the late 1910s.
The plot changes the character several times over the course of the book, which makes it more interesting. It is sometimes an economical report, then a romance & steamy erotical novel, a dark thriller and a court drama. Waters writes about social aspects, especially the life of the declining English middle class, shortly after WW I, and describes painstakingly how a low income home has functioned in these times & place, she also philosophizes about relationships, conflicts of interest and about moral fault and guilty conscience.
Patricia Highsmith meets Anaïs Nin - well done!