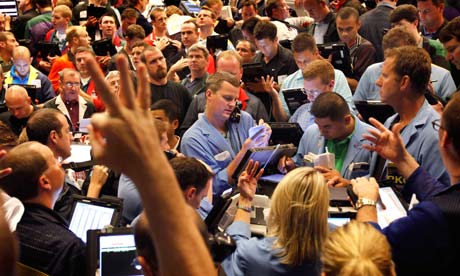 (Drivebycuriosity) - Oil is on a tear again. Brent Crude, the international type of oil, and WTI, the American type, jumped about 40% since late January (
bloomberg
). Both kinds of oil are traded on financial markets like stocks and other assets - and they behave therefore similar. In the recent weeks many hedge funds and other speculators have been buying futures and other other financial instruments based on oil because they are betting on a quick price rebound.
The recent oil price spike reminds of last year´s oil rallies that were caused by bets on a v-shaped price recovery (like in 2009). These rallies faltered because these speculators got disappointed by a resilient oil production.
I assume that the recent oil price speculation will fail again. Now the speculators are setting bets that the global oil supply will fall because they claim that the US producers (frackers) will cut production. I think this is a self-destroying prophecy. Frackers who gave up producing at prices below $30 might come back if oil prices go north of $40. Climbing oil prices might even stimulate more production. Oil prices have been collapsing because of the global oil glut, rising oil prices won`t reduce this oversupply, quite contrary.