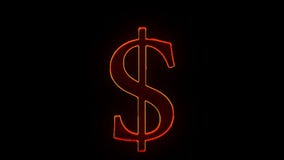 (Drivebycuriosity) - If we believe the headlines than inflation is no problem and deflation is at the door. Yesterday we learned that consumer prices fell 0.2% in February and are just 1.0% higher than in February 2015 (
bloomberg
).
But these numbers give a blurred picture. Core prices - excluding energy & food prices - gained 0.3.% and they climbed 2.3% compared to last year (
tradingeconomics
). The charts below show that core inflation is accelerating, driven by rising costs for rents, healthcare, education and other services (sources:
tradingeconomics.
marginalrevolution
).
The inflation rate (headline numbers) is momentarily kept down by the collapse of oil and other commodity prices that happened
last year
. But things are changing fast. Commodity prices are on a tear again, fueled by cheap interest rates (
tradingeconomics
). The price of oil jumped about 50% since early February and gained already 10% year-to-date (
bloomberg
). The oil rally is driven by reports about a shrinking US oil production and the announcement of an Opec emergency meeting in April in order to freeze production. The prices for iron ore, copper and other commodities are rising sharply as well.
In February the average US price for gasoline hit a trough of $1.69 which partly caused the low inflation headline numbers. Today gasoline costs $1,96, that´s a plus about 15%, driven by a rising demand (Americans drive more miles) and refinery maintenances (
fuelgaugereport
). So consumer prices in March will be significantly higher than in February.
Easy Money
I think the Fed made a mistake yesterday. They refused to hike interest rates because they ignore the accelerating core inflation rate. Janet Yellen & Co. also underestimate the volatility of oil and other commodity prices. History shows that the price of oil price has frequently strong spikes. For instance between spring 2007 and summer 2008 the oil price doubled and repeated this spike in 2009 (
macrotrends
).
In the face of constrained oil production and climbing fuel demand the current oil rally could continue, fueled by easy money. A herd of hedge funds is already buying massively oil futures on the financial markets (
bloomberg
). There is a high risk that the price of oil will rise above the previous year numbers by end of the year. Then oil price gains would add to the climbing core inflation rate (instead of diminishing it). Cheap money (mortgage rates) also is streaming into real estate, causing rising prices for homes & apartment houses which translate into further climbing rents.
If the Fed won´t respond soon, inflation could reach 3% by end of the year and may climb higher in 2016.