(Drivebycuriosity) - "Markets tend to overshoot and to undershoot", said once the late economist Rüdiger Dornbusch (
wikipedia
). Even that he formulated his claim (model) for foreign exchange rates and the currency market (
imf
), the Dornbusch effect is also a good explanation for what is happening on the oil market now.
Most producers can survive with an oil price of about $60 and the long term average oil price hovers around $50 (
bloomberg
oilprice
). But in the period 2010 through 2014 oil cost around $110, twice the average price and way higher than the costs of pumping.
I think that this huge overshooting over such a long term disturbed the balance of the oil market strikingly. Prices high above long term average & production costs encouraged production (especially in the US and dampened demand significantly. Therefore in the period 2010 through 2014 there accumulated a massive oversupply.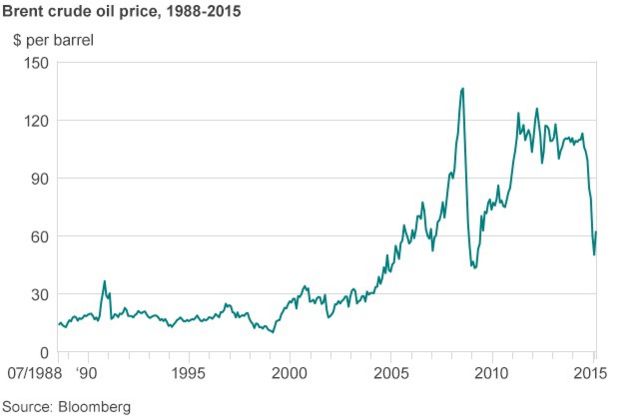 I think that oil prices have to undershoot (falling deep below) average price & production costs significantly to get rid of the oil flood (to clear the market).The hyperbole of the years 2010 through 2014 might create now a hyperbole in the opposite direction.